Peter Tosh
Children Of The Ghetto
Peter Tosh - Tour Dates - 1981-08-29 Kerrisdale Arena, Vancouver, Canada (shared bills with Jimmy Cliff)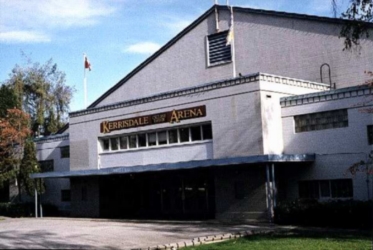 Date : 1981-08-29
Concert : 1981-08-29 Kerrisdale Arena, Vancouver, Canada (shared bills with Jimmy Cliff)



Peter Tosh And Jimmy Cliff played there in Kerrisdale.

Bev Davies was there and took this wonderful photo.

about the concert :

"That night the Cliff/Tosh show was sold out. We knew a bunch of kids outside without tickets couldn't get in
so we'd go around to the side of the arena and open the doors and sneak some kids in."

"Not all Kerrisdale residents were turning their noses up at the shows. Some were ticket holders.
In the audience was Thomas Gove-now Provincial Court Judge Gove-but then a young lawyer
and a longtime Peter Tosh fan who lived in Kerrisdale near the arena. Gove clearly remembers walking over on the warm August night to see the concert.
"The place was packed. Most everybody was on the floor but I guess some people were up in the seats. Both Cliff and Tosh did full shows. It was excellent."

One wonders if it was Tosh's ganja anthem "Legalize It!" that brought out so many lawyers or lawyers to be.
Also in the audience was high school student Jonathan Simkin.

Now an entertainment lawyer and partner with Nickleback's Chad Kroeger in Vancouver record label 604 Records,
Simkin recalls: "I don't remember all the songs he played, but I remember Tosh was dressed like a mummy in complete white.
He moved slowly around the stage, brandishing some kind of walking stick. Jimmy Cliff was OK, but Tosh was magic."




Additional Informations And Comments :


- Attention , take note : this one could be : 1982-08-29 , it needs more checks
- Peter Tosh Photo By Bev Davies
- Concert Details coming from a 'Clash' Band website.
- Audio never surfaced


Back To 1981 | Back To Tour Dates